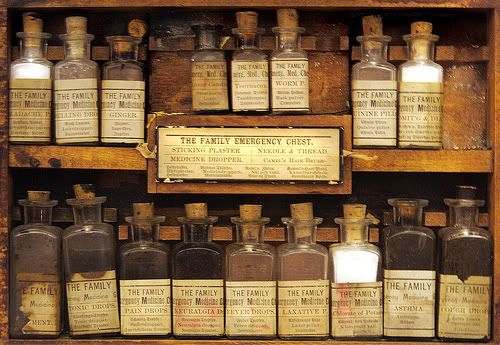 The consensus of opinion is that Aromatherapy began in Egypt. A papyrus (ancient Egyptian manuscript), dating back to around 1555BC, details remedies for various types of illnesses. The methods described for curing these ailments bear a striking resemblance to today's Aromatherapy.

It is clear that the Egyptians used a process to extract oils from aromatic plants for use in medicinal remedies. Incense appears to be one of the earliest ways of using these aromatic extracts. There are records of Frankincense being burnt at sunrise as an offering to the sun god. The Egyptians also used aromatic portions during the procedure of embalming. It was also common practice for Egyptians to be massaged with fragrant oils after bathing.

The Greeks continued with the use of aromatic extracts and developed their applications for medicinal purposes. Pedacius Dioscorides, a Greek physician, compiled a reference book of herbal medicines called "De Materia Medica". This book was used in the Western world for at least 1,200 years. In fact, some of the remedies suggested by Dioscorides are still in use today, in Aromatherapy.
The Romans based their medical knowledge on the Greeks, but went on to improve the composition of aromatic extracts. They started to import new aromatic ingredients from Arabia and East India.

Because of the rapidly expanding trade routes, Arabia and the Far East soon adopted the practice of using aromatic extracts for varying applications.

It was an Arab physician called Avicenna, who lived from AD980 to AD1037 who first used a process resembling modern methods of distillation. The Arabs were also the first to distil alcohol. They were therefore, able to produce lighter perfumes that were not heavy oil based.

There is much evidence to suggest that ancient Chinese civilisations, at the same time as the Egyptians, were also using aromatic extracts for medical purposes. In fact, the oldest surviving medical book in China, (dated around 2,700BC and written by Shen Nung, contains cures involving over three hundred different aromatic herbs.

Records exist which also suggest that traditional Indian medicine, known as Ayurveda, has practised a form of Aromatherapy for over 3,000 years.

When the Conquistadores invaded South America, they discovered that the Aztecs used many aromatic herbs and oils as medicinal remedies. The North American Indians also used aromatic plant extracts to cure ailments.

It was not until the nineteenth century that Europe started to explore the benefits of using essential oils as health remedies. Later in the twentieth century, a French chemist, named René Maurice Gattefosse, researched the effects of using lavender oil for healing skin damaged by burns. He was impressed with the results and went on to coin the word Aromatherapy. He later set up a business producing oils for use in cosmetics. At about the same time another Frenchman, Albert Couvreur, published a book on the applications of essential oils in medicine.

From theses French studies, Aromatherapy as we know it today, evolved and became extremely popular.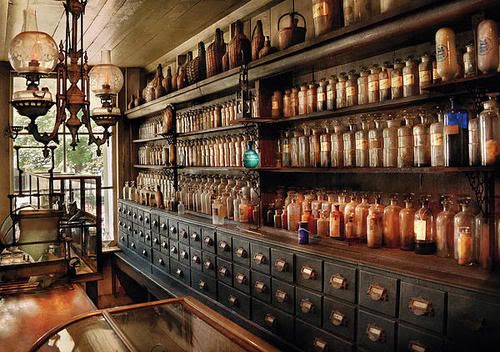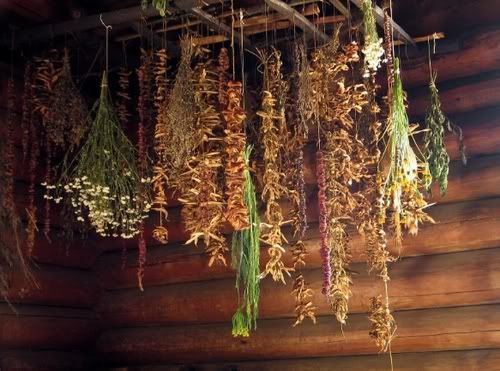 Essential Oil Disclaimer:
Personnel upon the Hearth do not claim to be medical practitioners. We do not diagnose, treat or prescribe any medical treatment or advice. You should always discuss treatment of medical conditions with your medical practitioner before using any alternative therapies, natural supplements, or vitamins. The following safety precautions are guidelines only. You should consult with any aromatherapist about essential oil usage and always inform your primary care physician what you are using as they may not be conducive with his/her prescribed therapy and medications.
1. Keep Essential Oils in a secure place away from children and pets.
2. Use a variety of essential oils and rotate those which you use often to avoid sensitization and irritation. If you use a blend for 3 days, take a minimum of 3 days off and use an alternate blend those 3 days.
3. The following essential oils should be avoided during pregnancy: Single Oils: Basil, birch, calamus, cassia, cinnamon bark, hyssop, Idaho tansy, jasmine, lavandin, mugwort, rosemary, sage, tarragon, thyme, wintergreen. Synergistic Blends: Female Blend, Male Blend Use the following with caution: Single Oils: Angelica, cedarwood, chamomile (German/blue), cistus, citronella, clary sage, clove bud, cumin (Black), cypress, davana, fennel, bay laurel, marjoram, mountain savory, myrrh, nutmeg, peppermint, rose, spearmint, vetiver, yarrow . Synergistic Blends: Clarity Blend, Muscle Relaxing Blend, Four Thieves. Other Products: Ahhh!, Arnica Massage Oil.
4. Read and follow instructions carefully.
5. Always take precautions with using Aromatherapy.
6. Unless otherwise stated, never use essential oils on your skin without diluting the essential oil with a carrier oil. A skin test is recommended prior to use. If you experience any soreness, redness or irritation do not use the blend.
7. If an essential oil or essential oil blend gets into your eye, flush the eye immediately with a carrier oil or cold milk. Seek medical attention if the stinging and/or irritation continues.
8. Do not use more than 2 drops of the following essential oils when used in a bath the first time: Aniseed, Black pepper, Camphor (rectified), Citronella, Clove, Eucalyptus globulus, Ginger, Juniper, Peppermint, Sage, Spearmint, Thyme.
9. If allergic to certain foods, do not use essential oils or carrier oils that come from those foods.
10. The following essentials oils should never be used on the skin: Alan Root (Inula helenium) Almond bitter, expressed Birch sweet, Birch tar, Boldo leaf, Cade, Camphor (brown, yellow, unrectified), Colophon, Costos Root, Fig Leaf abs, Horseradish Mustard (volatile), Opoponax , Peru balsam , Rue abs , Sassafras, Tolu, Turpentine unrectified, Verbena (from citriodora).
11. Essential oils do not necessarily have the same healing properties of the plant it comes from. Herbal products sometimes contain different chemical components than the essential oil derived from the same plant. Therapeutic results are generally experienced when using an herbal product
from that of a blended essential oil, however it is not guaranteed. Beware of sites that tell you otherwise.
12. The following essential oils should be avoided if you have epilepsy: Cajeput, Camphor, Eucalyptus, Fennel, Peppermint, Rosemary
All information, content and product descriptions contained within this site are for reference purposes and are not intended to substitute advice given by a pharmacist, physician or other licensed health-care professional. We do not advise you use the information contained within this website, or any other site for treating a health problem or disease or to make a self-diagnosis, without talking to your doctor. Actual product packaging and materials may contain different information than shown on this website. Contact your health care provider immediately if you suspect that you have a medical problem. Information and statements regarding our products have not been evaluated by the FDA.