We are agents for the weapons collection of the late Hank Reinhardt. You may view it here www.HankReinhardt.com/Sale. Please contact us with any questions.
Sharp Pointy Things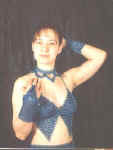 Chain Maile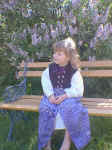 Costumes and Childrens Garb
Please note: At this time, we are only performing repairs and sharpening. Our backlog is too great to take orders for new knives and swords. Do please check back, and as soon as we dig out we will be happy to take your money.
Michael Z. Williamson is an expert with almost twenty years experience in the crafting and repair of cutlery and armor. He started with an interest in quality swords, which were not commercially available at the time. The obvious solution was to build his own. The first efforts were crude, heavy, and rather inelegant, but progress was made.
While serving in the U.S. Air Force in an engineering unit, he began repairing and sharpening knives for other unit members. Since leaving active duty and transferring to the reserves, cutlery has been his sole occupation.
Whether selling at trade shows, conventions, or his store; fine kitchen knives, basic pocketknives, high-end folders, military tactical blades, historical reproductions of swords, antiques or custom pieces; cleaning, sharpening, repair, or restoration; he is available to serve your needs.
Mike is also an accomplished writer. To view updates on his upcoming novels and other projects visit: www.michaelzwilliamson.com.
John "the Blacksmith" Eaves is a native Kentuckian who refers to himself as a professional has-been, and justifiably so, because he has been anything a person can think of: Teacher, policeman, bartender, machinist, restaurateur,antique dealer, and correctional officer all fill his resume. But no matter what the pay check that particular year, the smoke from the forge and ringing of his hammer were always in the background.
John began swinging a hammer at the age of twelve, inheriting his tools and abilities from a long line of artists and craftsmen in his family. A keen interest in history and antique weapons has fueled his forge for the past thirty-five years. The wares he produces have been offered for sale at numerous renaissance faires, SCA events and gun and knife shows, as well as science fiction conventions and art galleries. John has recently graduated from the status of blacksmith to that of artist, teaching metal arts for the Kentucky Arts Council in various schools in the Louisville area, and teacher of basic blacksmithing and bladesmithing for the University of Kentucky extension service.
Along with producing copies of historical pieces John also designs many new pieces each year. John prefers to work with all natural materials; synthetics are seldom found on his table. Genuine amber, mother of pearl, various types of horn and bone, natural gemstones and sterling silver are common on his pieces. All blades are hand forged. John's normal working steels are 1095, 01, W1, L6, and 1060. No Stainless -- Don't Ask.
Custom orders are welcome.
 mzmadmike@gmail.com
317-883-2413
Greenwood, Indiana, USA