September 24 & 25 2011
Contact : Louisiana Sue Ramon
9175 Kiefer Blvd. #133
Sacramento, Ca. 95826

Phone: 916.962.6415
Email: lasue@pacbell.net
web: www.louisianasue.com

The Seafarer's Marketplace & Pirate Festival
Is a unique event capturing the essence of a multicultural Seaport featuring, live entertainment, contests, games, savory food and drinks. Enjoy shopping for unusual treasures from around the globe. Visit encampments showcasing Pirates, Mermaids, Zombies, Sinbad and others.
Experience cannon battles, sword fights and seafaring activities. On Sunday a re-enactment of the Battle of New Orleans. Come and help us defend the Port against the British attack. Join Andrew Jackson, Captain Jean Lafitte, shopkeepers, Native Americans and Creoles in the battle that saved the City.
Sharing our Treasures with our community, vendors, entertainers and Rio Ramaza all have come together to help collect canned food and donations for the Sacramento Food Bank & Family Services while offering a fun filled adventure on the banks of the Sacramento River. Last year's event collected over 2,400 pound of canned food The event is FREE to the public with canned food or cash donations. A portion of food and beverage sales will be donated to the A.T. Valdez Foundation. $5.00 parking at Riego Rd and Rio Ramaza Rd.
Don't B using those GPS gadgets Mates, it will send you far off course Just follow the Map, Pirates will b there to help yr
10000 Garden Hwy. between Riego Rd. and Elverta Rd.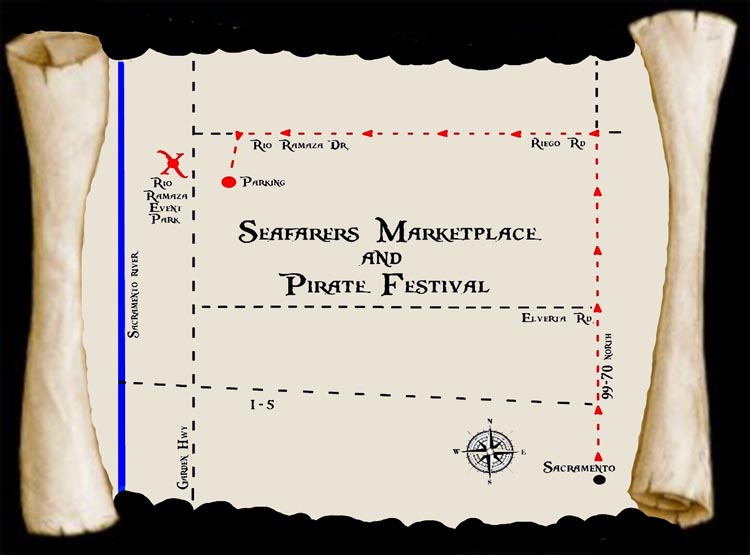 | | |
| --- | --- |
| From the Bay Area: Go I-80 East towards Reno . Take I-5 North towards Redding Take 99/70 towards Yuba City/Marysville then Exit at Riego Road. Go left on Riego Rd. towards the River. Event parking at Rio Ramaza Rd. & Riego Rd. on left. | From Sacramento Area: Take I-5 North towards Redding Take 99/70 towards Yuba City/Marysville then Exit at Riego Road. Go left on Riego Rd. towards the River. Event parking at Rio Ramaza Rd & Riego Rd on left. |
Entertainment
Z.O.O.M "Zydeco on our mind"
Performs Saturday & Sunday September 24 & 25
On the Port of New Orleans Stage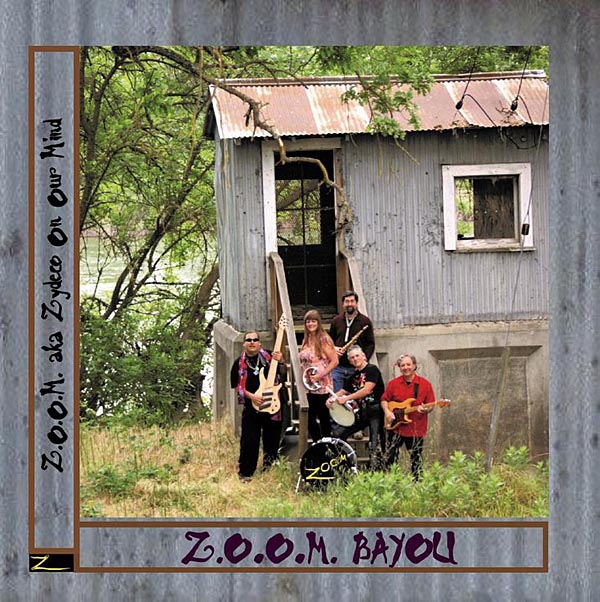 http://www.zydecoonourmind.com There is no other music in the universe as much fun to play.. Cajun/Zydeco/Blues/Southern Rock/Swamp Pop/Bayou Funk/Mardi Gras/PartiGras/ZydeParty... Let's just Do It!!! "ZOOM" is off the ground and each band member contributes their specialty with great intensity, love and zeal. When this group hits the stage you expect "Boom!! " You get it, but it's really "ZOOM! "
Skip Henderson & John Blakemore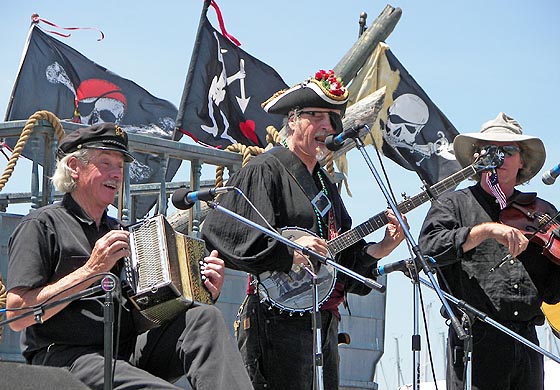 Performs Saturday, September 24, noon, at the Seven Seas Stage
Music "Billy Bones" featured in 3rd Pirates of Caribbean Movie. www.myspace.com/skiphendersonandstarboardwatch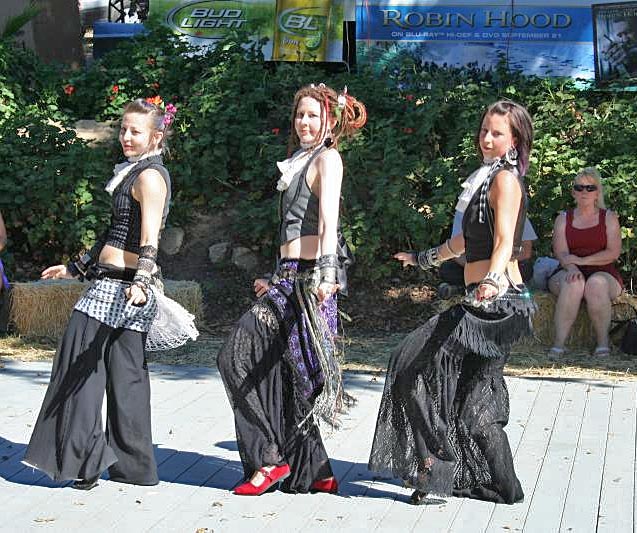 Featured Artist performs Saturday, September 24, 3PM. The Black Irish Band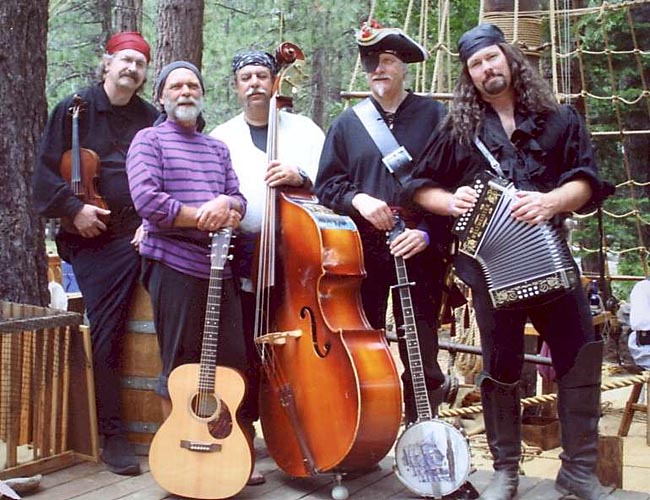 The Black Irish Band has gained much national attention over the years. In 2005 the band was hired by the Smithsonian Folk life Festival and performed at the National Mall and Kennedy Center. The band was featured on CBS "This Morning". In 2000 the band headlined at the International Music Festival in Singapore. The band also was the featured performers for the 100th Anniversaries of the Alaskan Gold Rush and White Pass & Yukon Railroad. Because of the historical nature of the Black Irish Band many venues such as, the Alaska History Museum, Golden Spike NHS, Gene Autry Museum, Elko Folk life Center, the Los Angeles, San Diego, and San Francisco Maritime Museums have headlined the group in the past.
The band has sold 90,000 albums independently to date, and their music has been featured on College Radio Stations, National Public Radio.
Features down home Louisiana R & B
With two great bands at the Seven Seas Stage
Miss Myrna with Bobby Q and the Hot Licks noon – 4 PM

Vicious Groove 4-7PM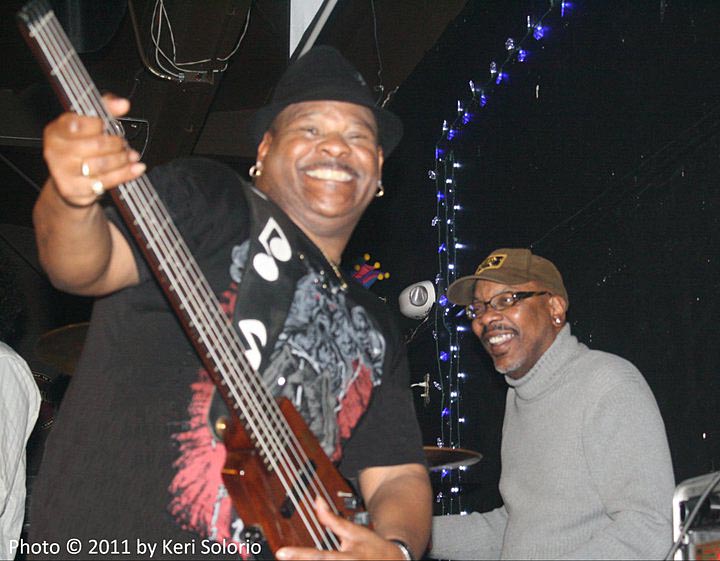 Join the battle to defend the Port of New Orleans from the British. In 1814, Andrew Jackson, Captain Jean Lafitte, New Orleans shopkeepers, Native Americans, Creoles and any one Jackson could round up (numbers of 4,000) to try to stop the British (numbers 11,000) from invading the Port of New Orleans. Become part of this historic battle.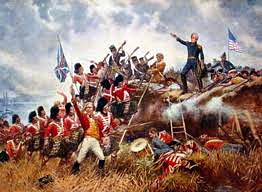 Contest-Games-Attractions
Irish Jack O'Fortune's Treasure Island adventure for kids
The Pirate ship slide and other kids games with prizes
See a working blacksmith forge making things you can purchase
Experience the Fountain of youth
Real Mermaid Dunk Tank
See the Paddle wheel boat "The Duke" John Wayne used and later owned from the Movie "Blood Alley".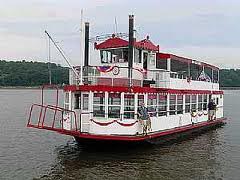 Experience "Tortuga' the Pirate encampments-
Pacific Coast Pyrate Coalition, Rogues of the Golden Coast, Tales of the Seven Seas and more!

Live cannon battles, real sword fighting
Saturday: Captain Jack and Blackbeard will battle
Sunday: Yellowbeard vs Sinbad and others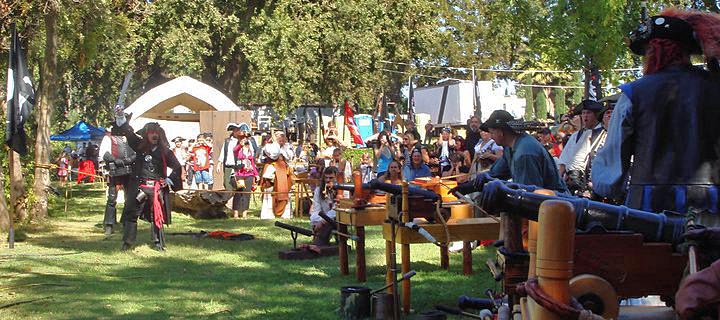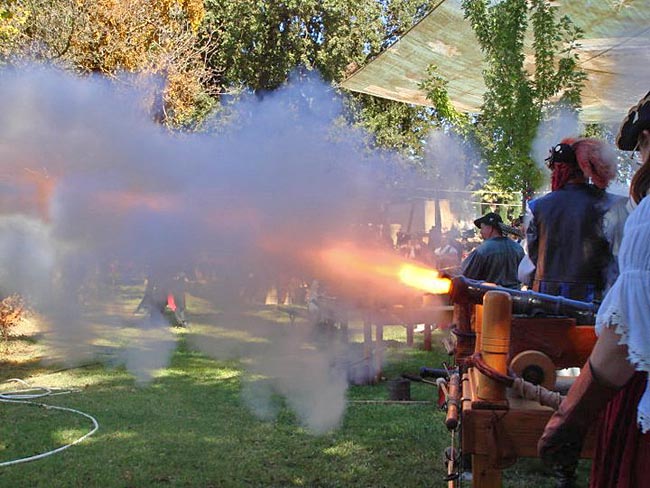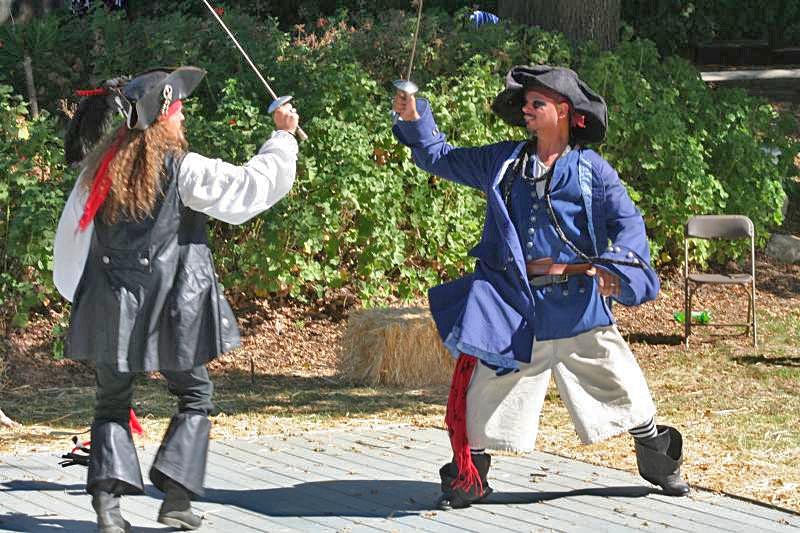 Meet Pamela Johnson Stone Harbour press author signing her book, "Heart of a Pirate", the story of Anne Bonny, female pirate. http://www.stoneharbourpress.com
Heart of a Pirate A Novel of Anne Bonny By Pamela Johnson. Jamaica, October, 1720. The pirate ship of Calico Jack Rackham is captured off the western coast of Jamaica. While most of the crew is too drunk to defend against the onslaught of the King's navy, two of the crewmembers stand to fight against overwhelming odds. When finally forced to surrender, the commander of the governor's ship is amazed to discover that the two who defend are women disguised as men-Anne Bonny and Mary Read. Based on the true story of the legendary Anne Bonny, Heart of a Pirate
Pirate Book Store will have many books about pirates
Shop for bargains and unique items in the Marketplace:
clothing, hats, sunglasses, jewelry, toys, pirate weapons, leather goods, Henna body art, and much more.
From the Port Royale Galley
Cajun Wagon
Jambalaya (chicken, sausage rice dish), Catfish & Shrimp PO Boys and Red Beans & Rice
Fire & Ice Foods
BBQ Tri Tip sandwiches
Polish Sausage sandwiches
Roasted Corn & Turkey legs
J's Dogs
Hot dogs, corn dogs, burgers and more
Coffee Gypsy
Iced blended espresso drinks Fruit smoothies
The usual suspects along with unique and unusual delights will be for sale in the Marketplace and tasty treats from around the globe are being added to our menu at the Galley every day.
The Fountain Of Youth Tavern
For Beer and wine AND VOO DOO RUM
Thanks to all the sponsors, volunteers, and vendors that Brought the Seafarer's Marketplace and Pirate Festival to LIFE
Rio Ramaza Marina
Budweiser
The Eagle Radio
Louisiana Sue Enterprises
Sacramento DoJo volunteers
Office Depot
Studio R sound company
Pirate Brand Foods
Signs Now Sacramento
Super 8 Hotels
All the Pirate volunteers
7 UP Bottling
Three Spirits Voo Doo Rum
Home Depot
The Rogues of the Gold Coast
The Pacific Coast Pyrate Coalition
Last year we collected over 2,400 pounds of canned food
for the Sacramento Food Bank & Family Services